Where to Find a Gift Shop Near Me in Tarrytown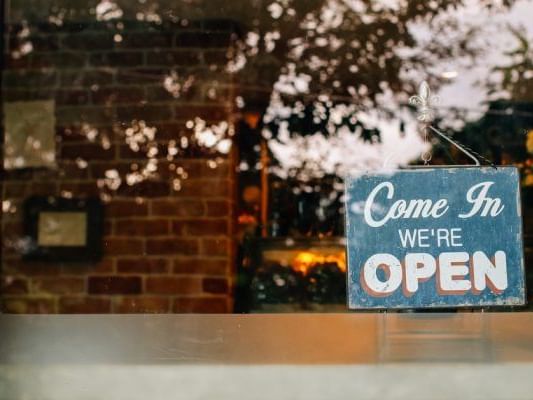 Souvenirs are an important part of remembering a trip. You can hold it years down the road and remember what it was like to be across the country, or even across the world. Finding the perfect item is something you can't decide frivolously, whether you're adding to a collection of souvenirs, or are finding something unique. Or, you might be looking for the perfect gift for your loved one to let them know you were thinking of them while you were gone. Either way, you'll still need to figure out which shops will give you the options you're looking for. Here at Castle Hotel & Spa, we're here to help you make the most out of your vacation, which includes pointing out a few options for a "gift shop near me" to discover during your stay.
How to Choose Which Gift Shop Near Me to Visit
Depending on what kinds of gifts and souvenirs you're looking for, some shops will be better for you than others. All souvenir shops will have some classic Sleepy Hollow and Headless Horseman memorabilia—from apparel to mugs to magnets—but maybe you prefer items made by local artisans as your pick. Since it's difficult to pinpoint which shops will have what you're looking for, skim shop websites and our descriptions and see which might be the best "gift shop near me" for you!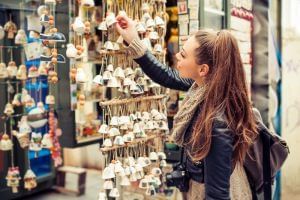 Bella's Boutique
At Bella's Boutique, you'll find the widest selection of apparel, accessories, and jewelry to accompany typical Sleepy Hollow souvenirs. Although Bella's Boutique offers a bigger range of children's and local history books, plus keychains and bookmarks. Otherwise, opt for jewelry like button stud earrings, stone rings, wine and cheese trays, coaster sets, and more.
Philipsburg Manor Gift Shop
Why not visit a National Historic Landmark while getting in your souvenir shopping? This English stone manor has a water-powered grist mill and several other attractions that you can tour before you dive into the gift shop. Although you can't check out items on the website before you go, the Philipsburg Manor Gift Shop has ornaments, original artwork, and many unique Sleepy Hollow items.
Pretty Funny Vintage
If you're looking for "vintage shops near me" instead of a "gift shop near me," stop into Pretty Funny Vintage. In addition to classic Sleepy Hollow souvenirs, you'll find lots of other kitchenware, home goods, and journals to choose from.
Tarrytown Shopping Near Castle Hotel & Spa
We're sure that you'll find one of these to be your favorite "gift shop near me" and pick something that represents your time in the historic Hudson Valley perfectly. Besides souvenir and gift shopping, There are plenty of other shops in Tarrytown NY to check out, spanning art and thrifting and more. For more information about Tarrytown shopping and accommodations at Castle Hotel, visit our website or give us a call at 914-631-1980.