Hudson Valley Spa Retreats at Castle Hotel and Spa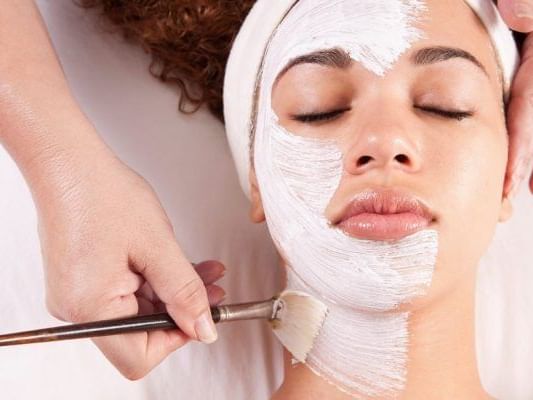 When you need to unwind and get away from it all, there is no better way to find complete rejuvenation than a tranquil day at the spa. For a unique experience, discover a Hudson Valley spa that stands out from the rest as one of the first of its kind in the United States. Immerse yourself into a world far away from the worries and trials of everyday life with a Hudson Valley spa retreat to Sankara Spa at Castle Hotel and Spa.
Sheer Relaxation
When you arrive at the Castle Hotel and Spa, you will be transported far away from the average everyday New York that is known for bustling city life. Sankara Spa is an even more unique addition to our beautiful hotel that creates a place within the castle for our guests to escape their stresses and recenter with serene architecture and a variety of treatments. Inspired by Mother Nature, the meaning of Sankara is a place of complete peace and tranquility, so guests can experience holistic techniques that embrace the natural arts of its origin. We offer an array of massage techniques to help target specific issues that each of our guests may be experiencing. From lymphatic drainage massage to pre-natal rest and rejuvenating facial treatments, various packages are available to help release your muscles and have you feeling completely refreshed.
Look and Feel Your Best
Sankara Spa, our Hudson Valley spa, creates an all-around experience that sets us apart from all others. From the holistic treatments to the sophisticated architectural designs, the tranquil atmosphere will treat your mind, body, and soul blissfully. Each aspect fuzes seamlessly to create a space of complete serenity. Along with our private VIP treatment room, discover our Jacuzzi steam room, and relaxation lounges that add a bit of extra peacefulness to your experience. Private health and fitness classes are available upon request to keep your body feeling it's best. Please view our spa menu to explore the various revitalizing facials, relaxing massages, natural scrubs, and more to choose your favorite options to begin your journey to rejuvenation. Allow us to help you look and feel your best with a visit to our world-class spa during your stay at the Castle Hotel and Spa.
Tranquility in the Historic Hudson Valley
Start your wonderful experience as you step into our serene oasis and enjoy the historic Hudson Valley. Whether you are here for a memorable getaway or visiting for a unique Hudson Valley spa retreat, Castle Hotel and Spa welcomes you for an unforgettable experience. Give your mind, body, and soul the attention it deserves with us at Sankara Spa.