Historical Houses and Mansions in New York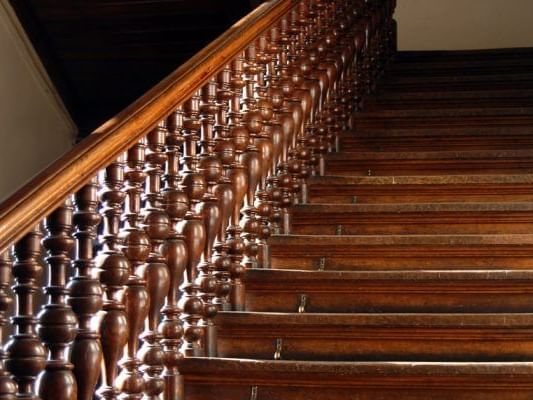 Just as the Castle Hotel and Spa has an extensive history that shaped it into the beautiful and unique property that it is now, several other spots in Westchester County that have historical backgrounds and unique architecture. When it comes to historic properties and homes, Westchester County has it all. Check out these homes and mansions in New York during your stay at the Castle Hotel and Spa. Brush up on your knowledge of our hotel in the process.
Kykuit
See where four generations of the infamous Rockefeller family lived here in the historic Hudson Valley. Whether you choose the two-hour Classic Tour or the extensive three-hour Grand Tour, observe the Beaux-Arts style with its detailed ornamentation, columns, and more. Kykuit, a name derived from the Dutch word meaning "lookout," is now a historical site with the National Trust for Historic Preservation. Tours are available May through November, so spend the afternoon in the expansive gardens before it gets too cold.
Lyndhurst Mansion
NYC mayor William Paulding initially built the Lyndhurst Mansion. Eventually, future owners included merchant George Merritt and railroad tycoon Jay Gould. The home is one of the best examples of Gothic Revival architecture in New York, with its pointed arches, dark woods, and stained glass windows. Tours leave every hour Thursdays through Mondays. In the summers, concerts are thrown on the lawn; and for Halloween, they spookily decorate the mansion overlooking the historic Hudson Valley.
Octagon House
Also a National Trust for Historic Preservation home, the Octagon House is the only fully-domed octagonal residence that is presently known. 45-minute tours showcase how it looked in 1872 when original owner Joseph Stiner added the dome. Make sure to take a peek in the Egyptian Revival Room and admire the American neo-Roman style throughout the house.
The Castle Hotel
After exploring these historic houses and mansions in New York, make sure you study the beautiful historic landmark that is Castle Hotel and Spa. Built between 1897 and 1910 for General Howard Carroll by famous architect Henry Kilburn, sleep in one of the original 45 rooms during your stay. Recharge before another day of exploring all that Westchester County has to offer. Call us at 914-631-1980 or visit us online to book.