Castle Wedding Venues: Picture-Perfect Weddings at Castle Hotel and Spa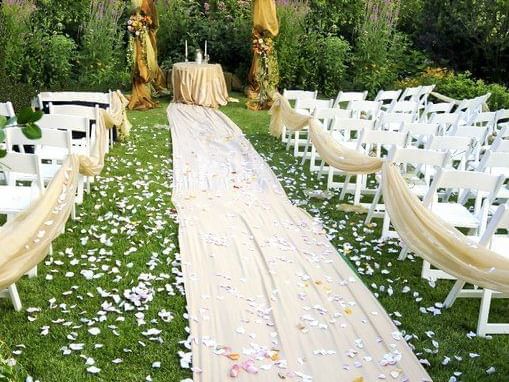 The love of your life has asked your hand in marriage, and it is time to begin planning that picture-perfect wedding that you have been dreaming of since you were a child. At the Castle Hotel and Spa, you will discover one of the most incredible castle wedding venues to bring all of your wedding dreams to life. Overlooking the majestic Hudson Valley and our unique medieval atmosphere, your big day will be nothing short of magical.
Remarkable Castle Wedding Venues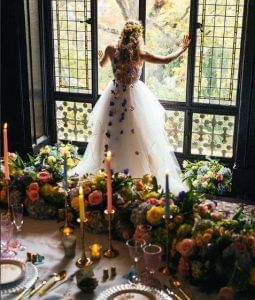 Throughout the seasons, our beautiful Castle Hotel and Spa offers a variety of breathtaking venues that will leave your guests in awe and bring all of your unique ideas together into an unforgettable evening of whimsy and elegance. When it comes to castle wedding venues, Castle Hotel and Spa allows you to choose from charming garden weddings that will accentuate your unique personality with the color palettes of the blooming buds or fall leaves. Our Great Hall offers impressive 40-foot vaulted ceilings and enchanting embellishments of stained-glass windows and painted ceiling panels for a mesmerizing atmosphere that will leave you feeling as though you have stepped into a storybook. Along with our smaller event rooms, you will be able to find the perfect setting to create your dream wedding as well as memorable rehearsal dinners, cocktail receptions, and more to accompany your dream wedding.
Unmatched Service and Planning
Castle Hotel and Spa is widely known for exquisite dining at our award-winning restaurant, Equus. The recognition stretches beyond our dining room as our passionate, award-winning culinary team creates impeccable dishes that will compliment your visions while delighting each guest with flavors that will be dancing through their senses well into the night.
Unlike other castle wedding venues, Castle Hotel and Spa has an exceptional team of talented wedding specialists that will help you bring all of your ideas together into a seamless event that is personalized to your visions. Choose from the Crown Wedding Package and the Royal Wedding Package, and we will help you customize each detail to reflect your unique style. From helping you build the day's schedule to perfecting the smallest details, you can rest easy knowing that our wedding specialists will carefully attend to all of your needs so that you can enjoy every moment of your big day to the fullest.
Elegance, Whimsey, and Romance
The eloquent setting of Castle Hotel and Spa will bring historical elegance, artistic visions, and magical whimsy to any special occasion. When you are in search of castle wedding venues, you will instantly fall in love with the Castle Hotel and Spa the minute you arrive. Boasting breathtaking views out over the Hudson Valley and the charming village of Tarrytown NY, our location is unique as well as convenient with being only 25 miles from bustling Manhattan. Begin planning your wedding by contacting our esteemed team of wedding specialists and make your big day the beginning of the next enchanted chapter of your very own fairytale story.